You can give access to people external to your organization without a "Microsoft" account by adding them as a guest in a group or team.
Invitations
Teams team Guest

You will receive an invitation that looks something similar to the one below, click Open Microsoft Teams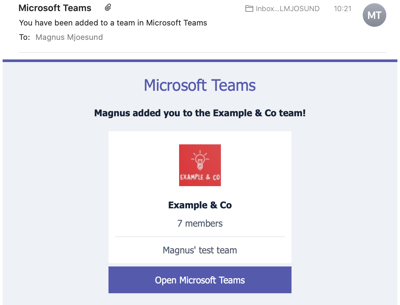 O365 Group Guest

You will receive an invitation that looks similar to this. Click Access Files to start the process of getting access to Decisions.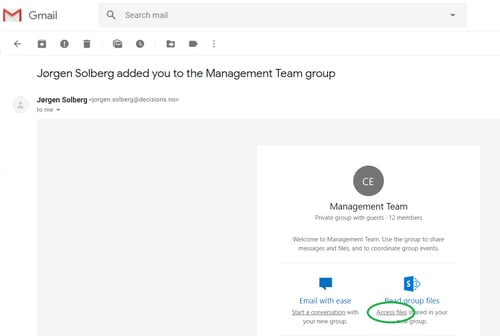 Register email with Microsoft

After clicking the link, you will be taken through a few registration steps. Click "Next."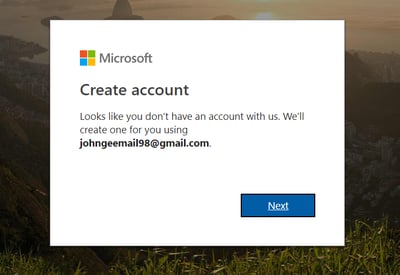 Verify that you are not a robot and click "Next."

Create a password and click "Next."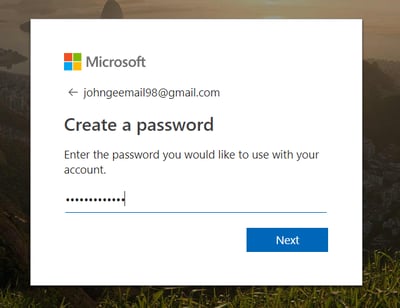 Then you need to verify your email address. You will receive a code in your email inbox that you must enter in this step and click "Next."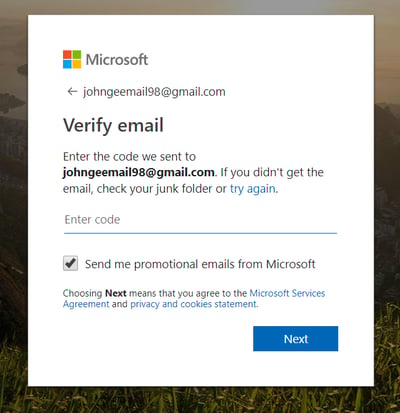 You will now be taken to the group's SharePoint area. Some users will see the message below, but do not worry.

Get access to Agenda
Now you have accepted the invitation to the group. The next step is to access a meeting agenda in Decisions. You will get a meeting invitation that looks something like the image below. Click on "View agenda."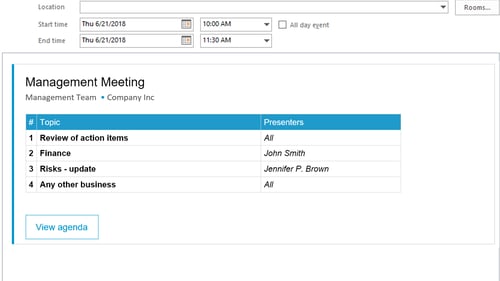 You will then be presented with a login dialog. Log in with your email address from the registration process above (ex: johngeemail98@gmail). Enter the password you created in the above steps.

The first time you log in, you will be presented with a permissions dialog. The Decisions application needs permission to see your name so that we can log you in. Click "Accept" to approve.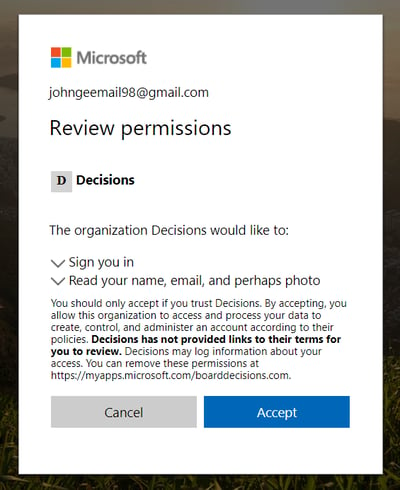 You will now be logged in to Decisions and able to view the meeting agenda.