Create an agenda in a meeting that is not yours
You can use the Request Access feature to ask a meeting organizer for permission to create an agenda in his/her meeting. The organizer can reject or approve your request.
Go to the meeting list and click on the meeting in question, and then select the "Create Agenda, Request Access" option.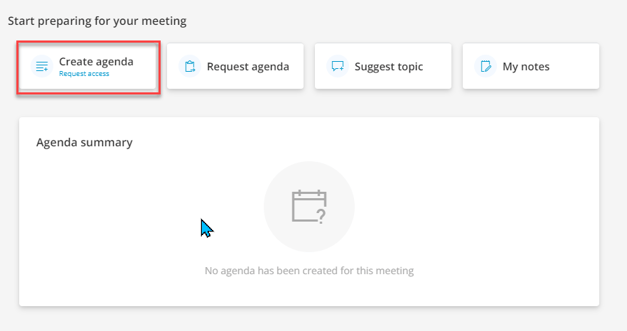 Note: You will only see meetings that are in your calendar (that you are invited to), and you are only allowed to request organizers within your organization.

Send the request by clicking "Request access," optionally providing a message to the meeting organizer.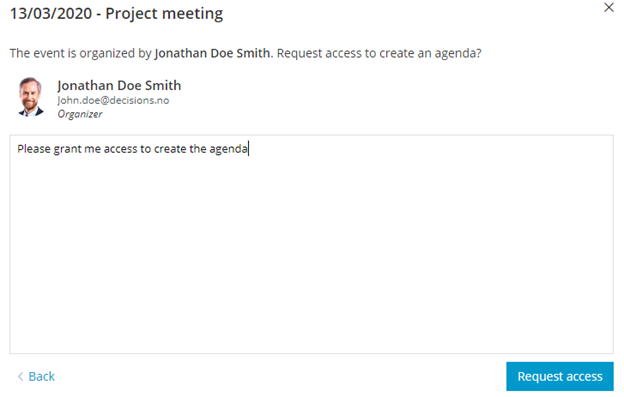 The meeting organizer will receive an email that contains a link/button where he/she can approve or reject your request. He/she can optionally choose to "always allow" you access.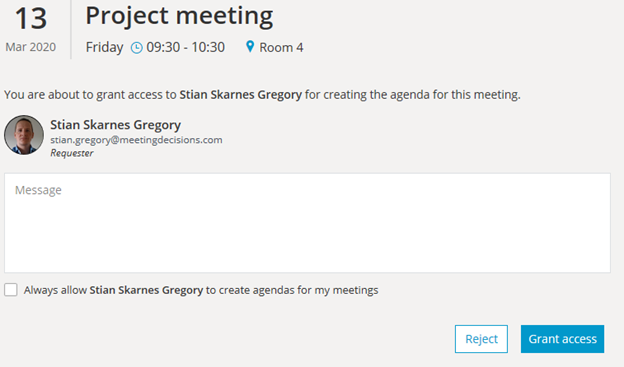 You will receive an email notification with the approval/rejection.

The next time you click the "New" button you will be able to create an agenda, provided your request was approved.