You can apply a standing agenda to an entire meeting series. A standing agenda is a pre-defined agenda that will be available in all the meetings in the series.
Quick Guide
Create a new meeting series in your Teams or Outlook calendar and send it to the attendees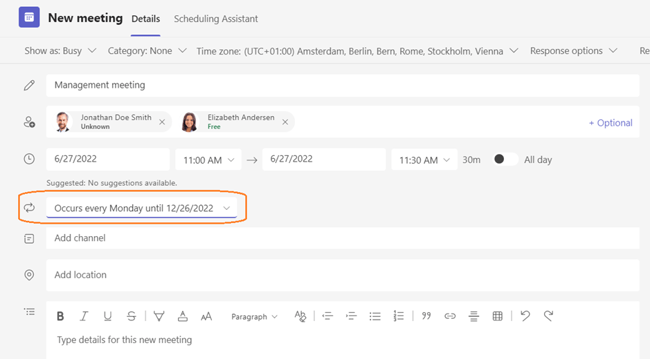 Locate one of the meetings in the series in Decisions (in Teams or Web browser) and click "Create agenda" to start creating an agenda.
You will be presented with two options for agenda creation. Select "Standing agenda for meeting series".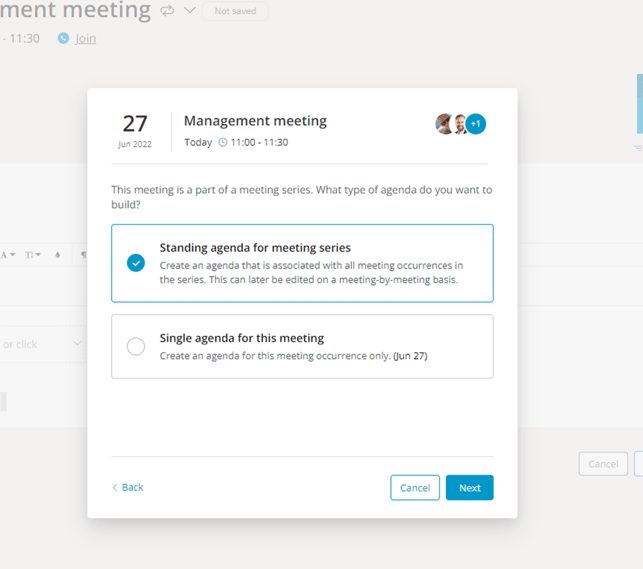 Once the agenda builder loads, you will see that you are working on the series itself, as opposed to an individual meeting. You can also see the recurrence pattern.
Add agenda items in the normal manner or select an agenda template.
Then click "Save as draft".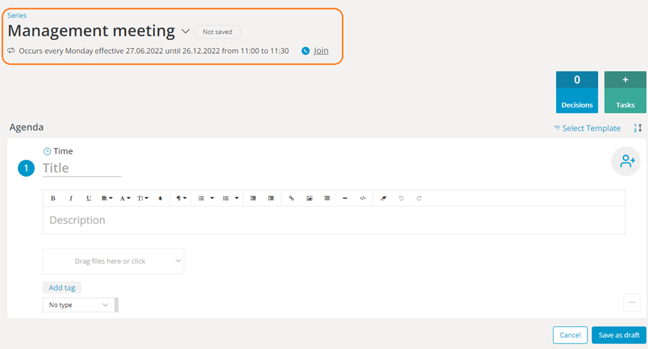 Once the draft agenda has been saved, click "Publish agenda".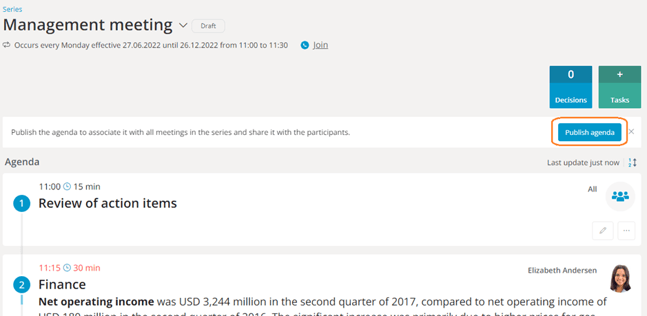 The series navigation panel will appear on the left side once the standing agenda has been published. In the navigation panel you can quickly jump to any individual meeting in the series.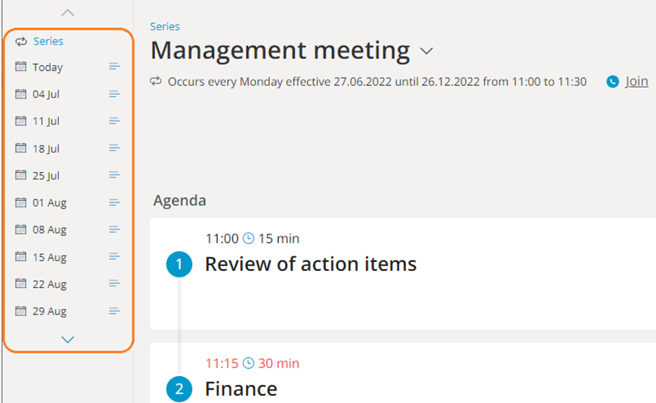 Click on any of the meeting dates (occurrences), and you will see that the meeting automatically has the standing agenda applied.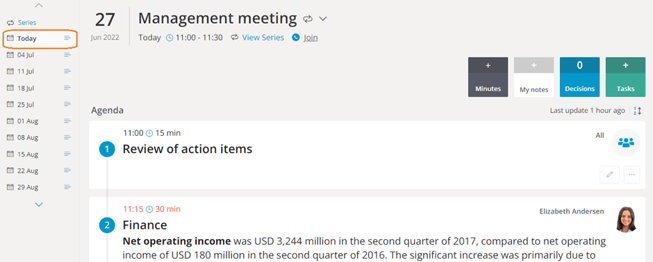 You can also modify a single meeting occurrence (date) and add items, remove items, re-order items, etc.
Once you have modified an occurrence (so that it deviates from the standing agenda), you will see that the small icon (next to the meeting date) in the navigation panel changes.
This allows you to quickly see which agendas have been modified.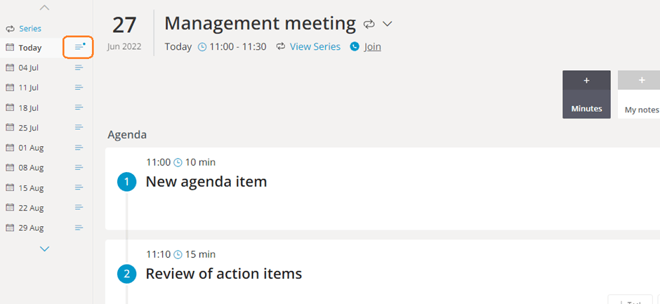 NOTE: If you make changes to a standing agenda (the series), these changes will only be reflected on unmodified single meeting agendas. Meeting agendas that deviate from the standing agenda will remain unchanged.
Read more about standing agenda limitations here: https://support.meetingdecisions.com/en/standing-agendas-for-recurring-meetings