1. Open Teams and navigate to the 3-dot menu on the left panel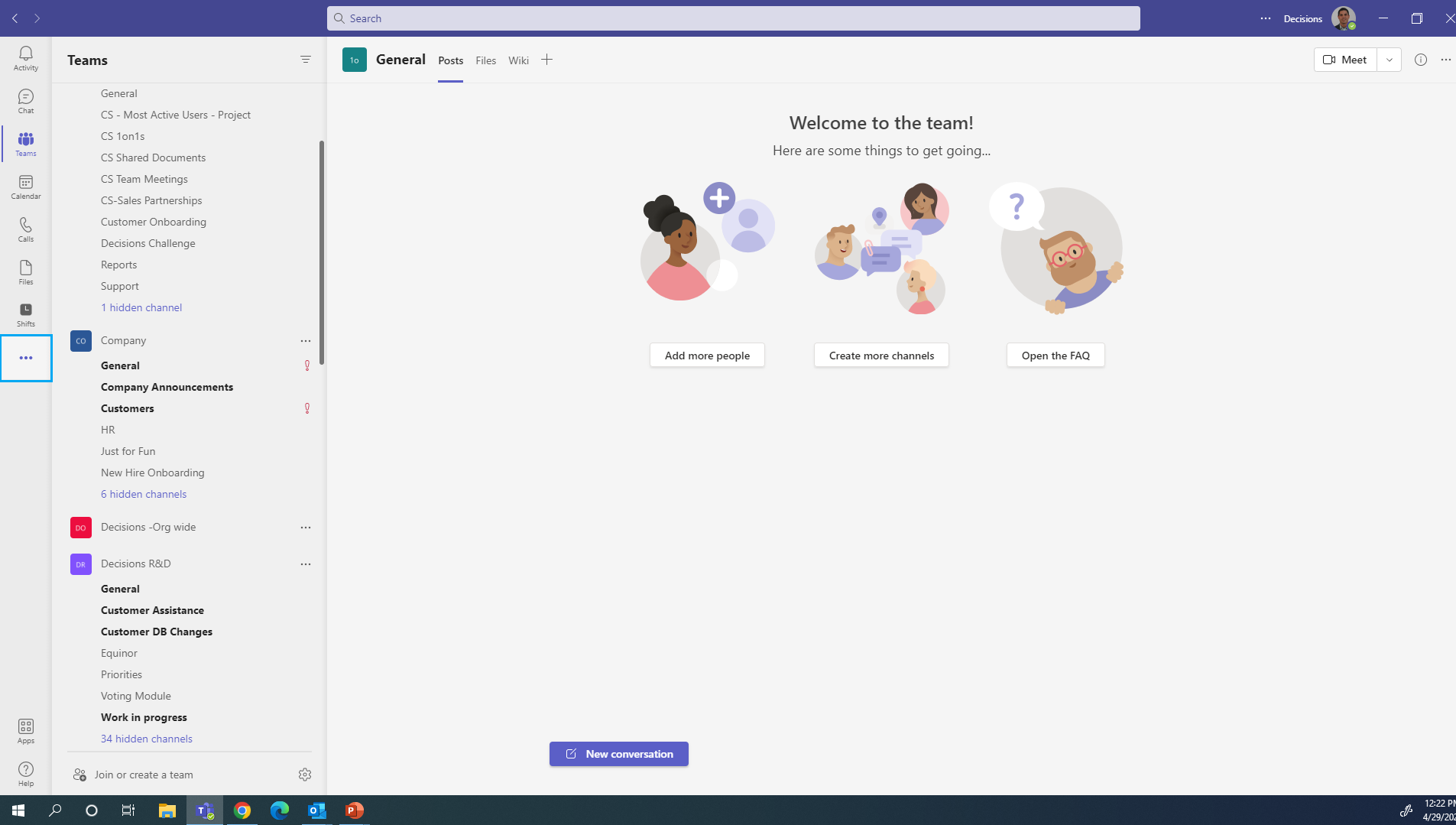 2. Search For Decisions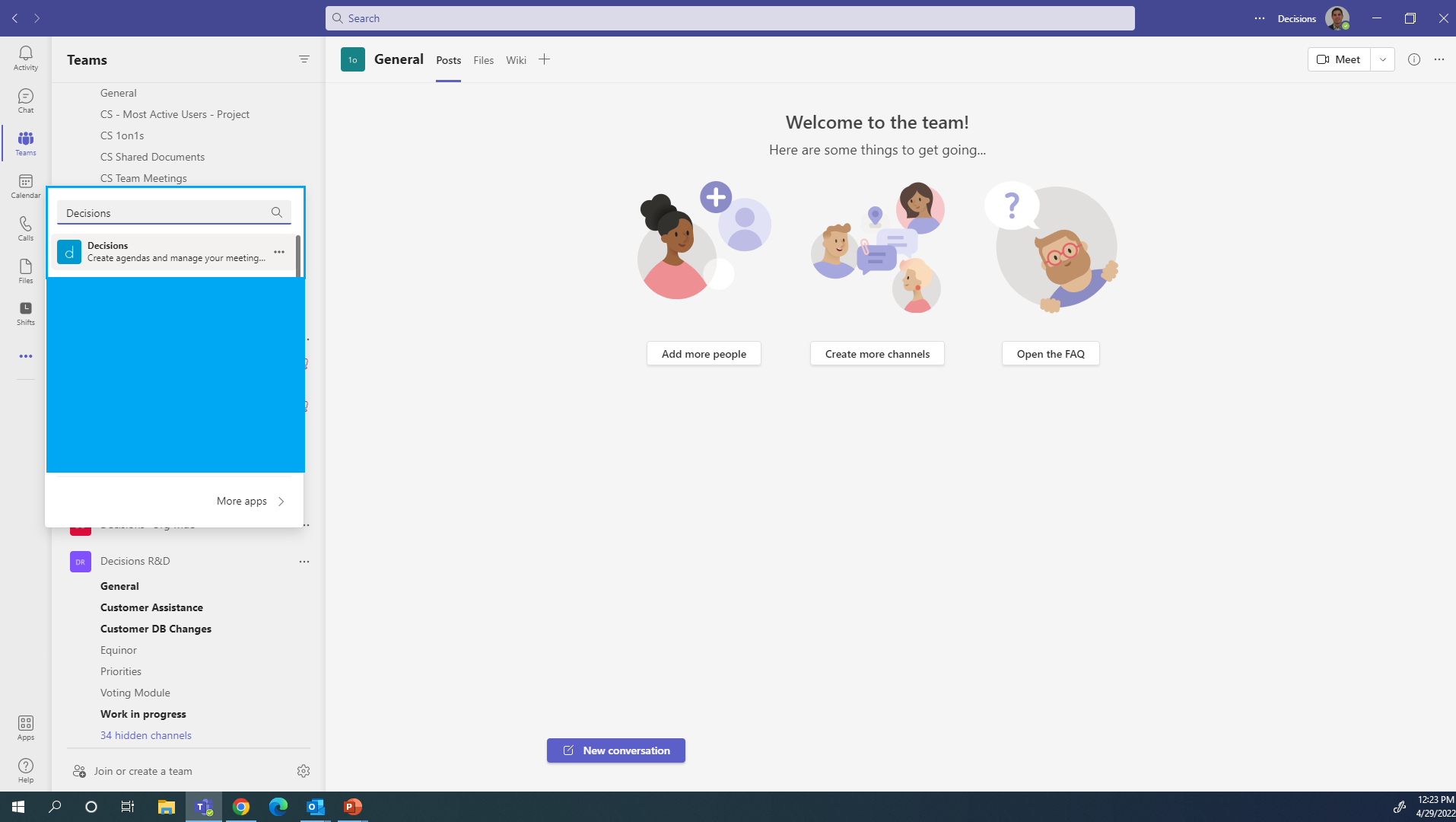 3. Select Add
4. Pin the App For Easy Access (Right Click on the Decisions Logo and select Pin)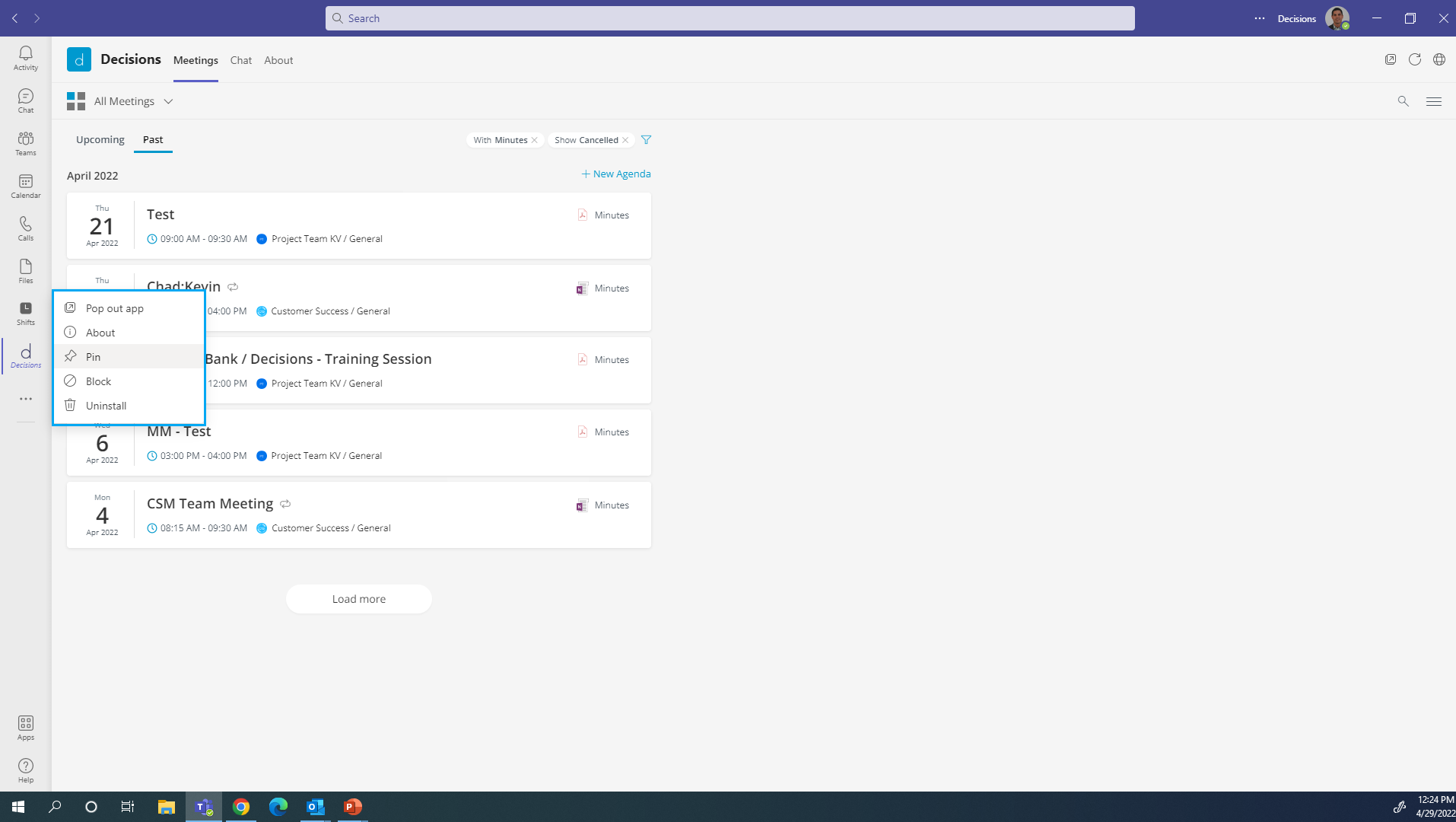 Clicking on the Decisions tab will now show you all meetings on your personal calendar
You can also add a Meetings and Decisions tab to each Channel within your Team to only view meetings and decisions associated with that Team and Channel
1. Select the desired Team and Channel within Teams, select the (+) sign in the top panel, and search for Decisions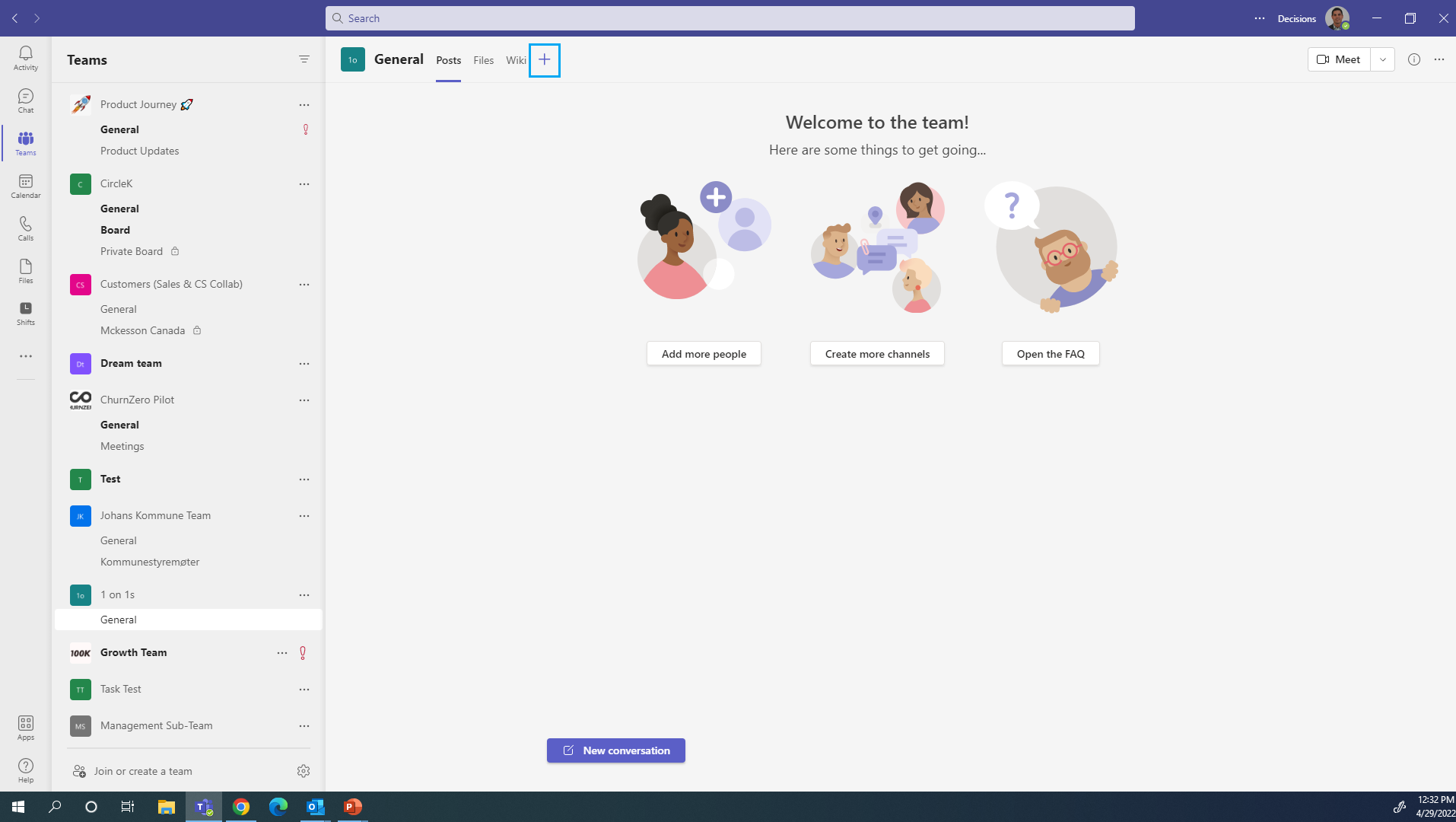 2. Click on Decisions and Select Add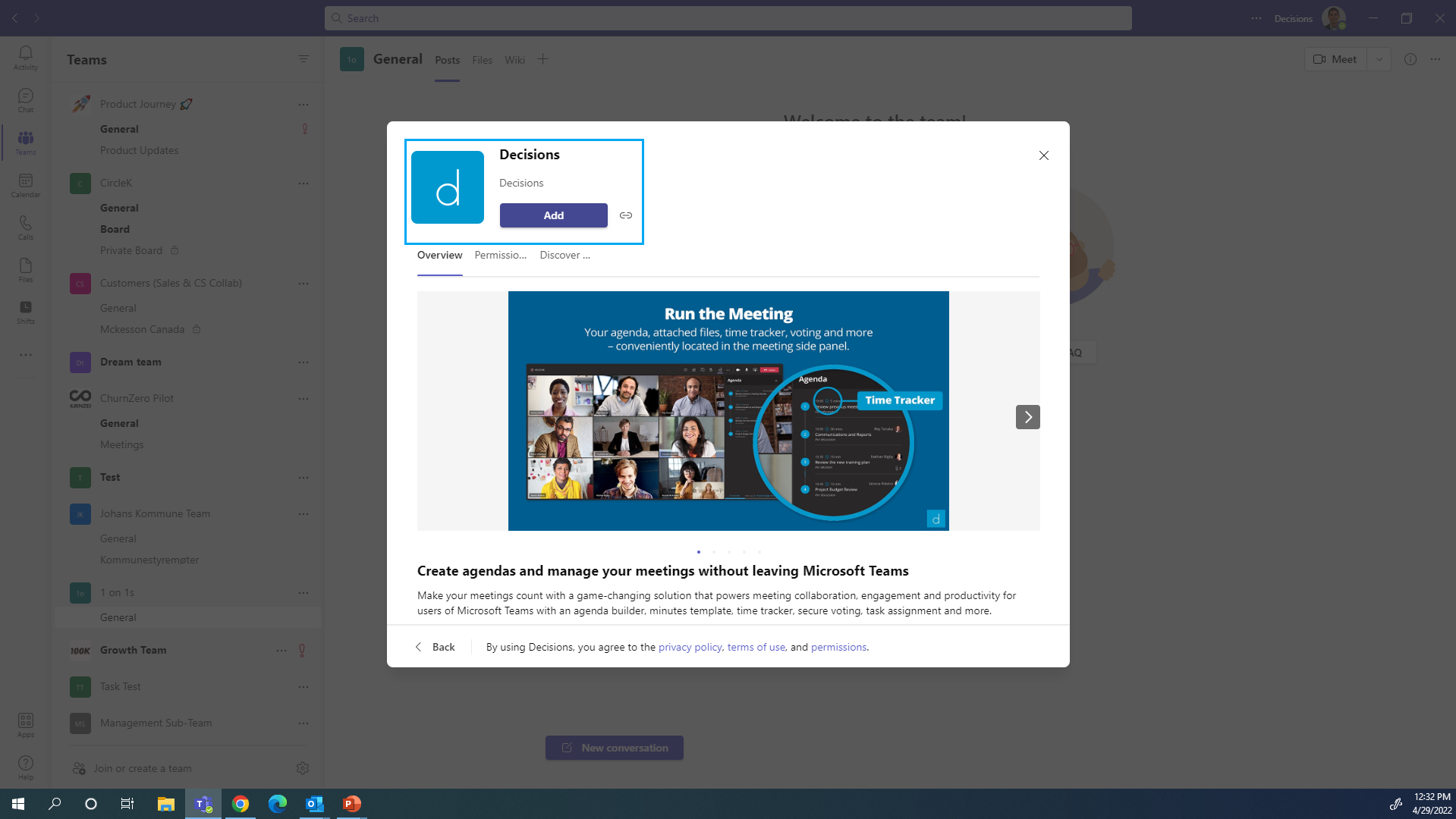 3. Name your tab, or utilize the default name "Meetings"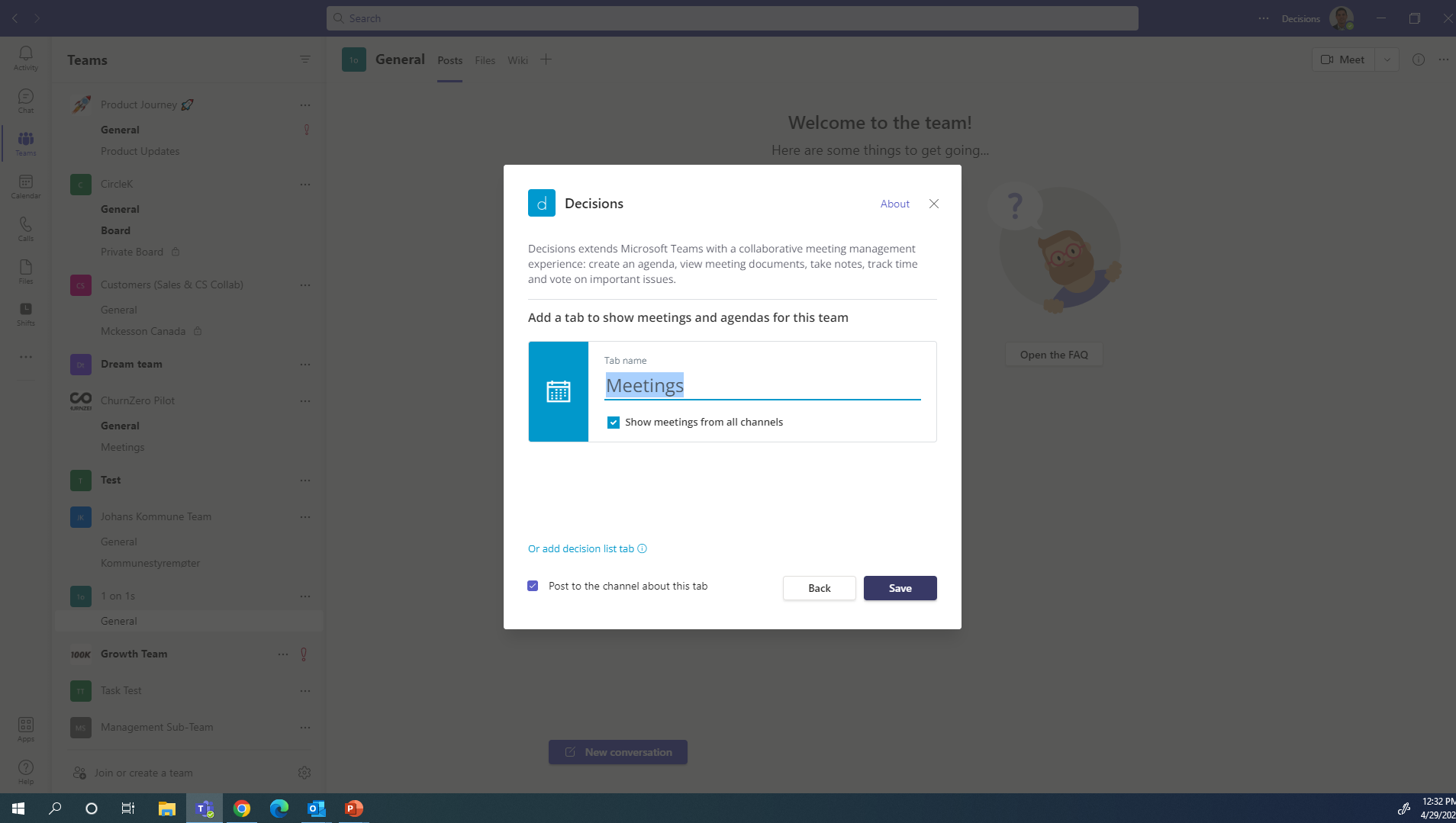 The Meetings Tab within each channel will only show meetings that already have a Decisions agenda created and recurring meetings that have already been associated with this particular Team and Channel
4. You can also add a Decisions Tab to each Channel. Select the (+) sign again and search for Decisions
5. This time, select the blue text that reads "Or Add Decisions List Tab"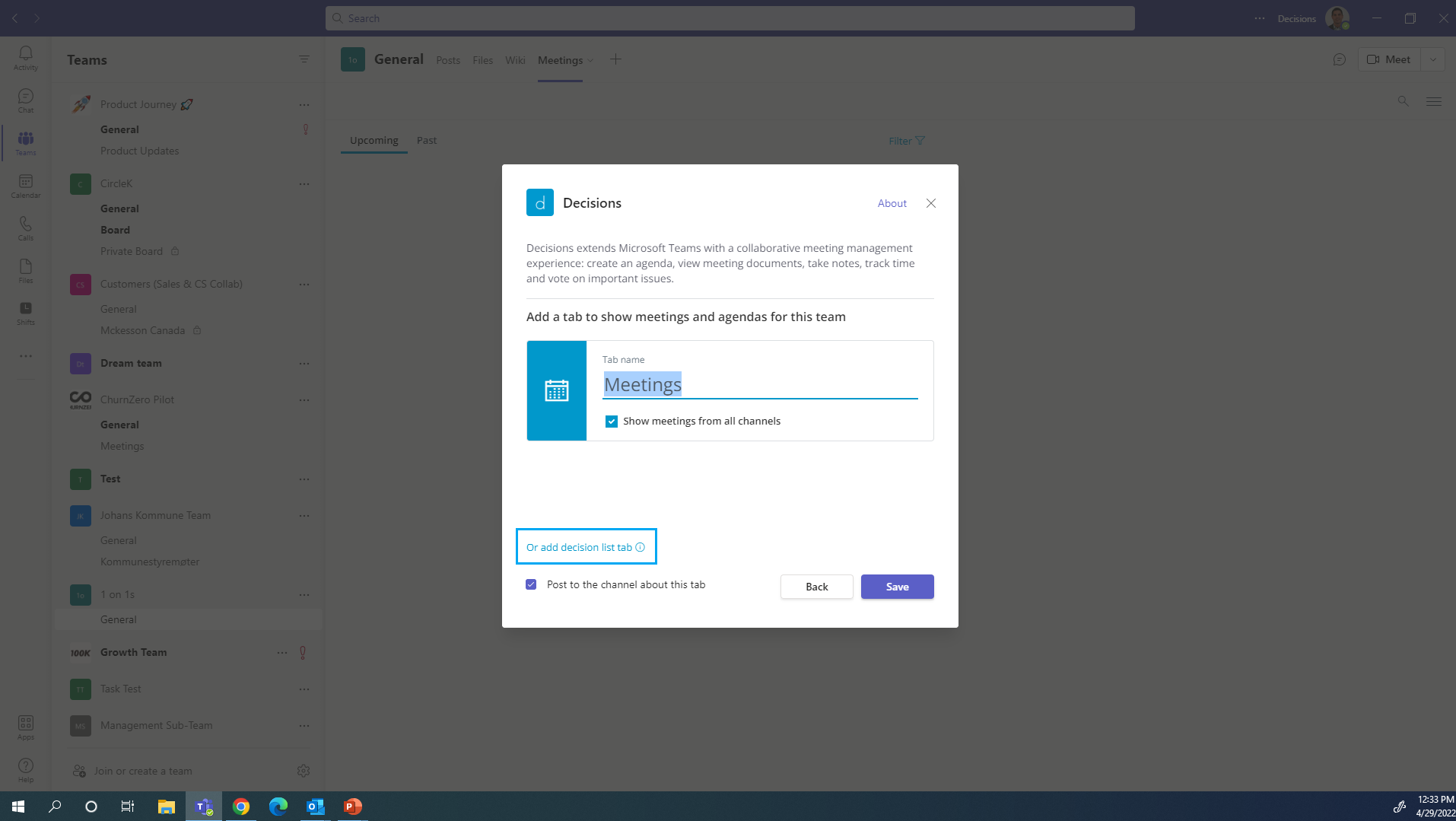 6. Name your tab or utilize the default name "Decisions"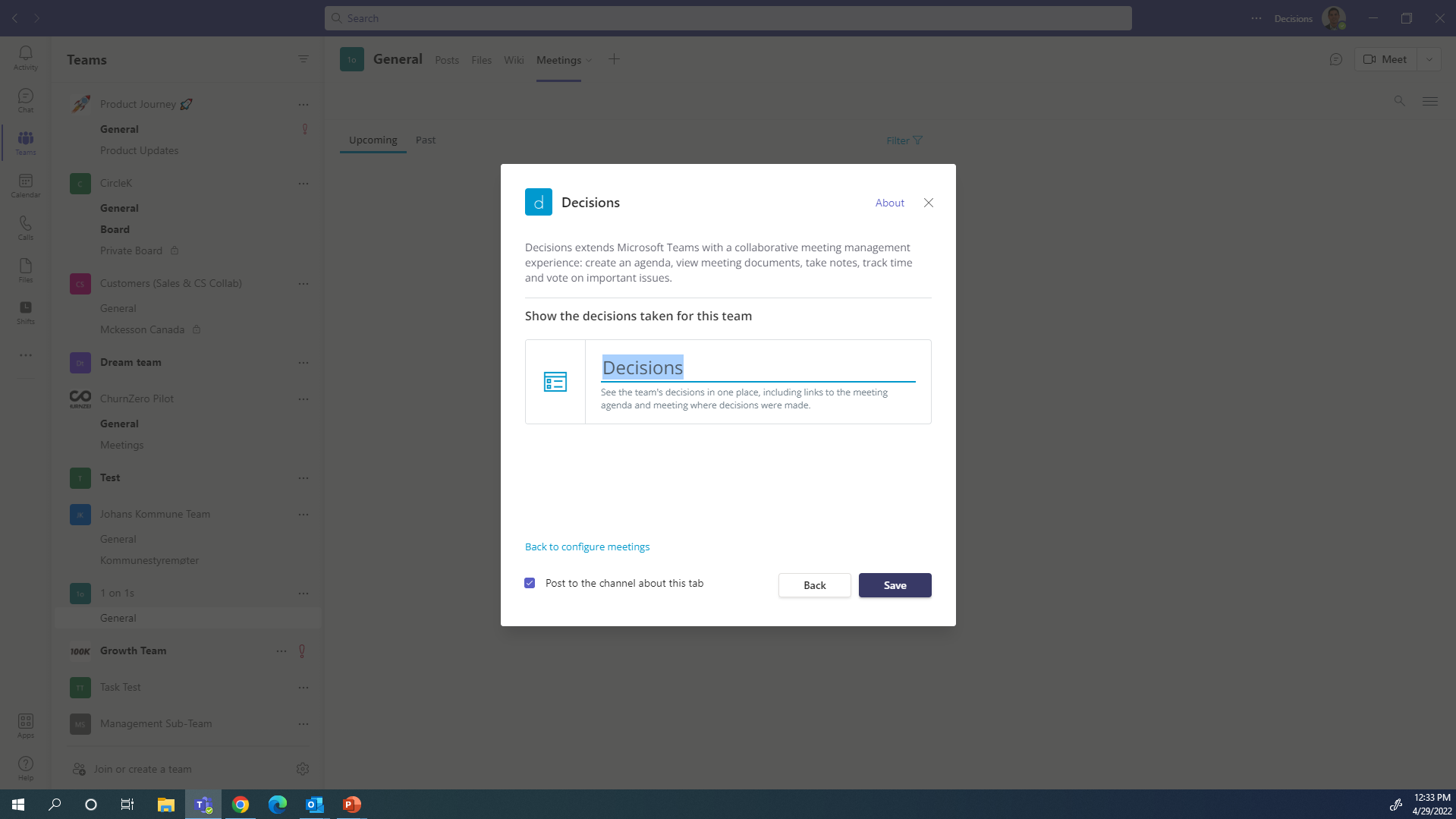 Now you will see the respective Meetings and Decisions tabs in the top panel