June 2022 - Product Updates
---
Standing Agenda
With the release of Standing Agenda, Decisions makes it super easy to improve your recurring meetings. By enabling the Meeting Admin to manage the series as a whole, it's now easy to create a plan for your stand-ups, team check-ins, Monday morning sync, or other recurring meetings, and make them run better.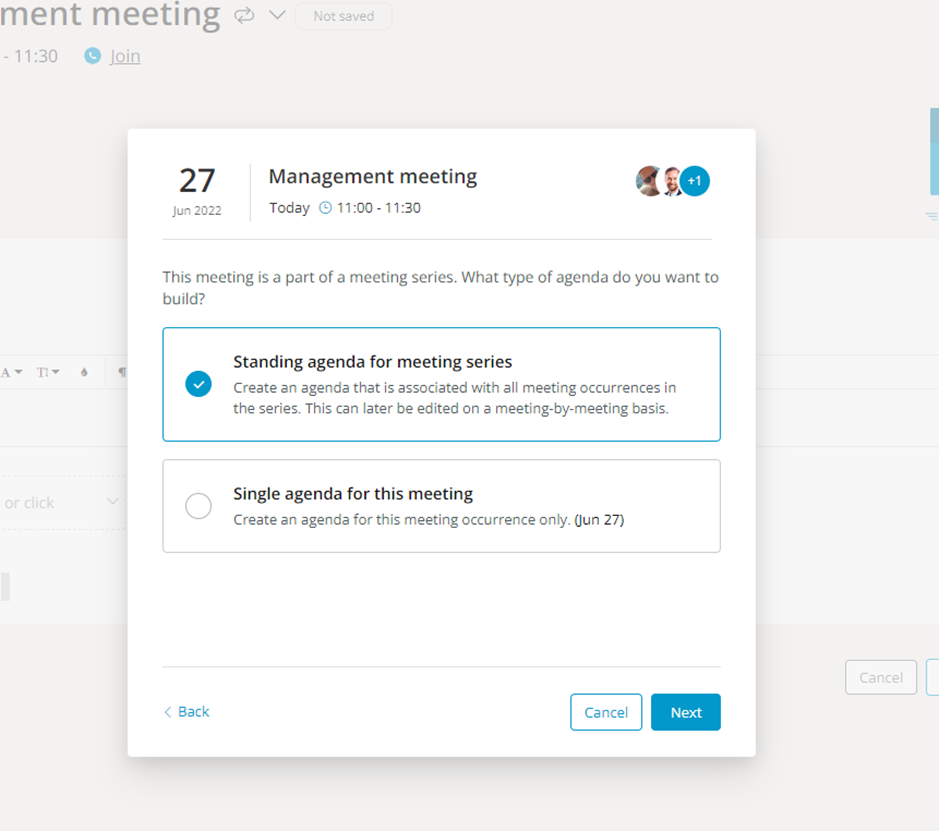 You can apply a standing agenda to a meeting series. A standing agenda is a pre-defined agenda that will be available in all the meetings in a series (recurring meetings).
In other words, you create the agenda once and it will automatically be applied to all the meetings in the series. Individual meetings in the series can of course also have their own agendas that differ from the standing agenda.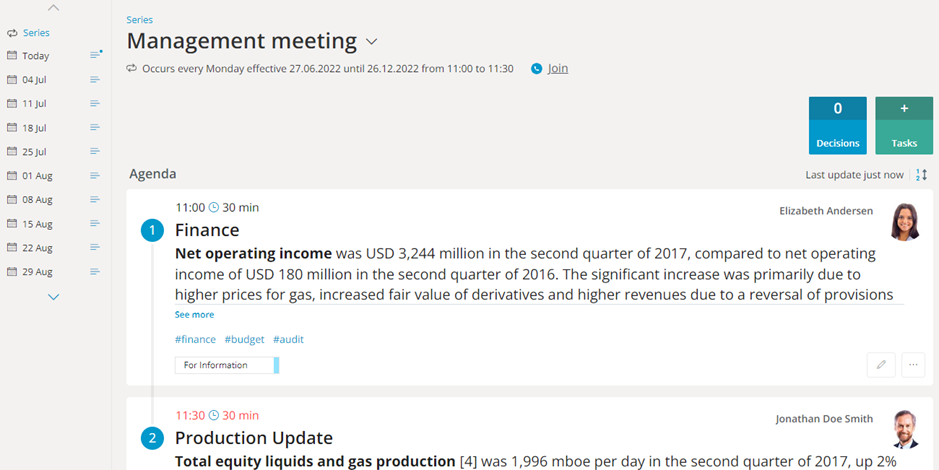 Read more about creating a standing agenda here: https://support.meetingdecisions.com/en/create-standing-agendas-for-meeting-series-recurring-meetings