How to create an Office 365 Group
To run meetings with Decisions, you need an Office 365 Group for your team. This guide explains how to create a group.
Note that your Office 365 administrator may have blocked user access to create Groups.
Start by launching your Outlook Desktop or Outlook Web client
Click "New Items" and select "Group"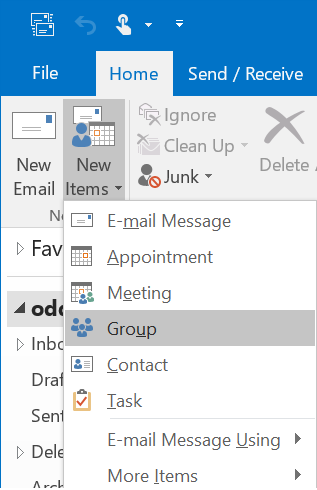 Give the group a name
Choose "Private" to ensure only group members can see what's inside
Select "Subscribe," to make sure members get group conversations and calendar invites in their inbox.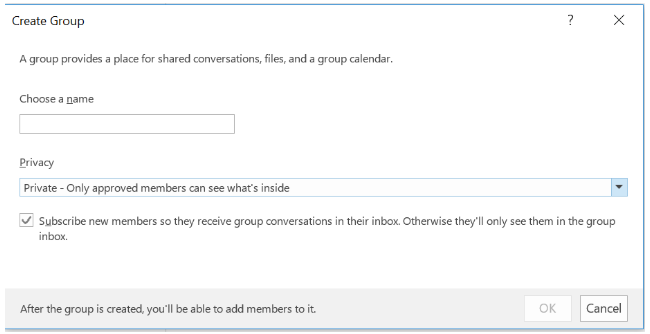 Click "OK" to create the group
Add members to the group
You have now successfully created a group. The next step is to create a meeting in this group.