This article describes how to add the "Decisions" tabs to Teams Channels
Go to Microsoft Teams
We recommend that you use the Teams app, but you can also use the web version.
Navigate to the Team/Channel where you want to use Decisions
Click the "+" (Add a tab) button at the top

Select or search for "Decisions"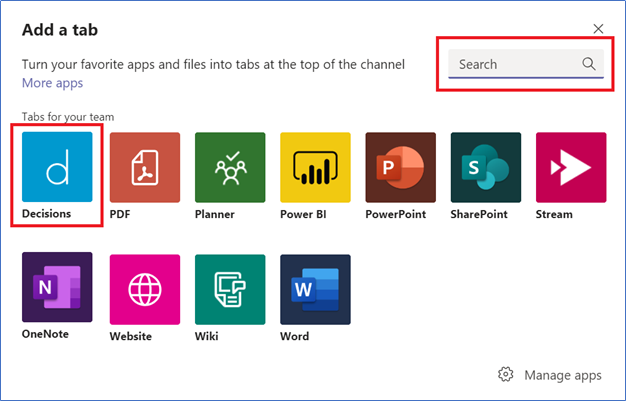 If "Decisions" is not shown and you can't find it by searching, scroll further down on this page to the section called "What to do if you can't find Decisions ?"

Choose whether to add the "Meetings" or "Decisions" tab
You might want to add both, but each must be added individually. Select "Meetings" first and repeat these steps to add "Decisions" later.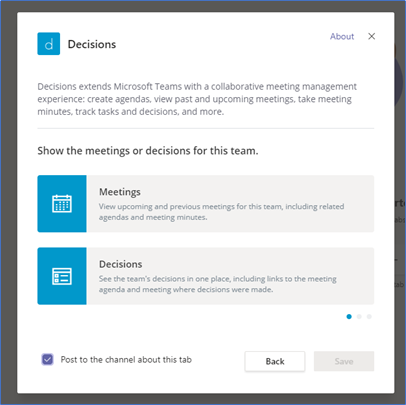 Select whether you want the tab to show all meetings for the team or just meetings within this channel.
If you plan to create meeting invites for this Team in Outlook, then it is suggested to choose "All meetings."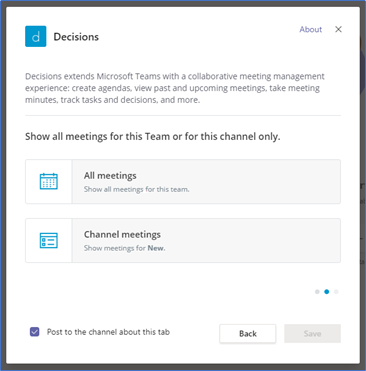 Give your tab a name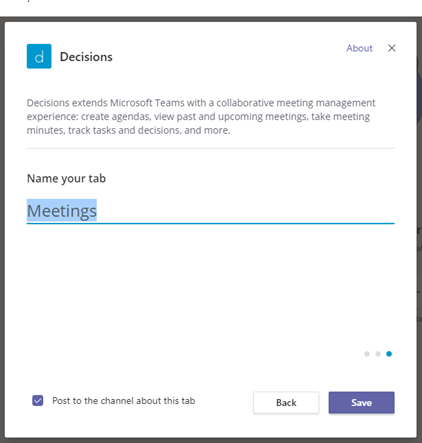 You can repeat the same steps to add the "Decisions" tab
What to do if you can't find "Decisions"?
Click on "More apps"
Optionally you can click "Manage apps" then "More apps"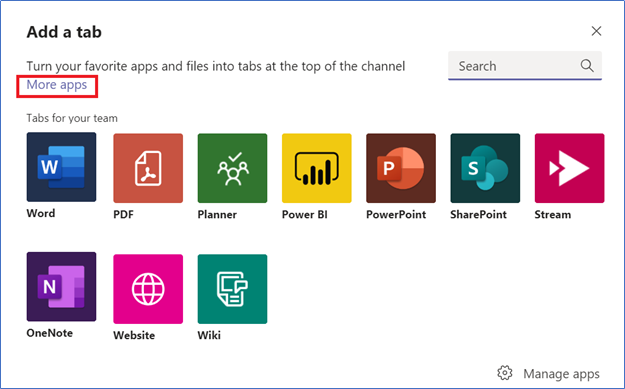 Search for "Decisions"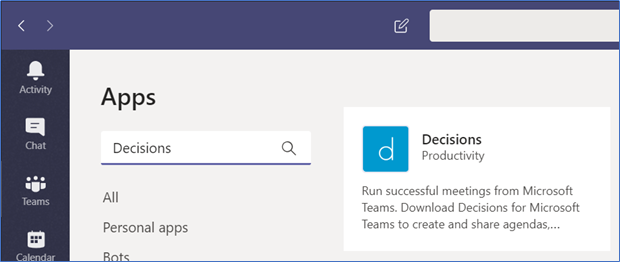 Click on "Decisions"
Click on the drop-down button next to Open and select "Add to a team"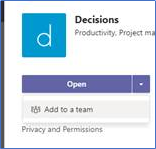 Select the team to add Decisions to

Now you can continue configuring as described above.